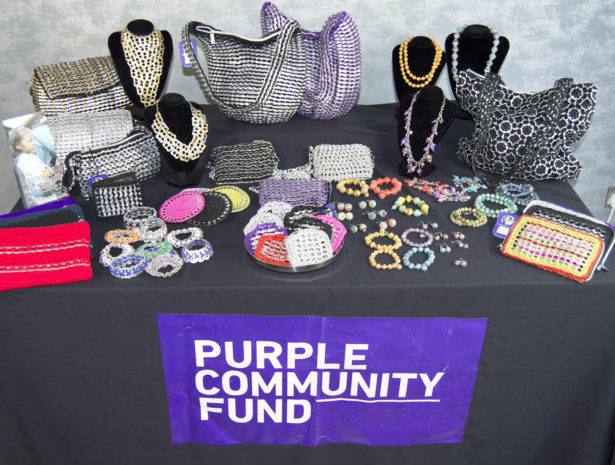 Join the Purple crusade
Become a Purple Product Seller
Become one of our Purple Product Sellers (PPS) and sell our fabulous handcrafted range of products. You might get a table at a fete or a stall at your local market, hold a coffee morning or 'Purple Party' in your home, at your workplace or anywhere you think our products will sell.
You can make an amazing difference!  100% of the profit from your sale will go directly back to our beneficiaries.
---
We need more Purple Product sellers. If you would like to join the purple movement download a Purple Product Sellers information sheet. with all the info you need on how to get your order.
Once you've hosted your first event, you'll also receive a gift voucher to redeem at our online shop.
If you have any questions please just email us on info@p-c-f.org.