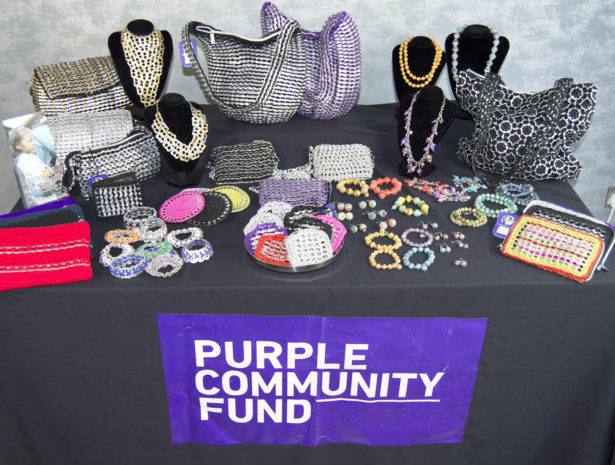 Join the Purple crusade
Become a Purple Product Seller
Become one of our Purple Product Sellers and sell our fabulous merchandise at your event or invite the girls round for an evening of gossip and shopping. 100% of the profit goes back to our beneficiaries.
Join us
We have hundreds of amazing Purple Product Sellers all over the country, spreading the word of PCF and selling our fantastic products on our behalf – but we need more! If you'd like to join the Purple movement download a Purple Product Sellers information sheet. with all the info you need on how to get your order.
Once you've hosted your first event, you'll also receive a gift voucher to redeem at our online shop.
If you have any questions please just email us on Claire@p-c-f.org.