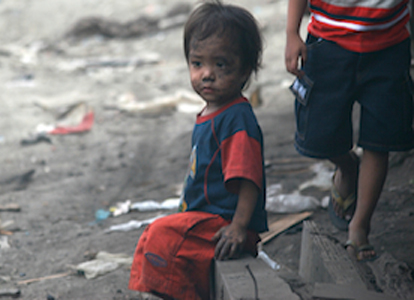 Develop a special connection with your sponsored child
Sponsoring a Child with PCF
They say we all have guardian angels to help us throughout our lives. There are many children who, because of their current situation, would think otherwise. You can be a child's guardian angel by sponsoring a child with PCF from the poorest of the poor families.
These children have families who are unable to provide for them the life each and every one of us deserves. Their families are too deep into poverty to lift themselves out without any outside intervention. Much of their hardship is unimaginable.
Your Contributions
Sponsoring a child doesn't just mean your contributions will simply go to a pot of funds that will be used for a general purpose. Your contributions in sponsoring a child will focus specifically on the programs that will help and assist your child.
It costs just £20 a month to sponsor a child. The education programme includes:
Full time education
Summer School for students who have not passed their exams to receive extra tuition to give them the chance to move up a grade.
School uniform.
School bag and supplies.
8 sets of high quality school books that are used in class and for home assignments.
Tutorial classes for students in Government run Schools.
What You Can Expect
When you sponsor a child through us, you will be able to keep track of your sponsored child's progress, and watch his or her life develop on a regular basis. Below are some of the things you can expect from us once you sponsor a child.
You will receive login details for our online Sponsors Area which is where you can look at all details of your child and view all updates – as well as a facility for you to send letters and photos to your sponsored child.
You will receive a letter and photograph of your child twice a year and a school report once a year, these will be uploaded and available to view on the Sponsors Area. These can also be posted to you if you would prefer.
What You Can Do
Sponsoring a child doesn't have to be a passive activity. You can be very proactive when it comes to communicating with, and caring for, your sponsored child, which will definitely make the experience for both you and the child, much more special.
You can easily sponsor a child, or children using the Paypal link below. This will automatically setup recurring monthly payments from your account. You can also cancel anytime, by logging into your Paypal account.
After completing the sponsors link further info will be emailed to you. Please include your main contact email in the Paypal section if it is different to your Paypal email! If you don't have a Paypal account, you can still use the link below for most debit and credit cards. It takes minutes to set up and will make an ongoing difference to the life of the child you support!
Thank you so much for changing a child's life today.