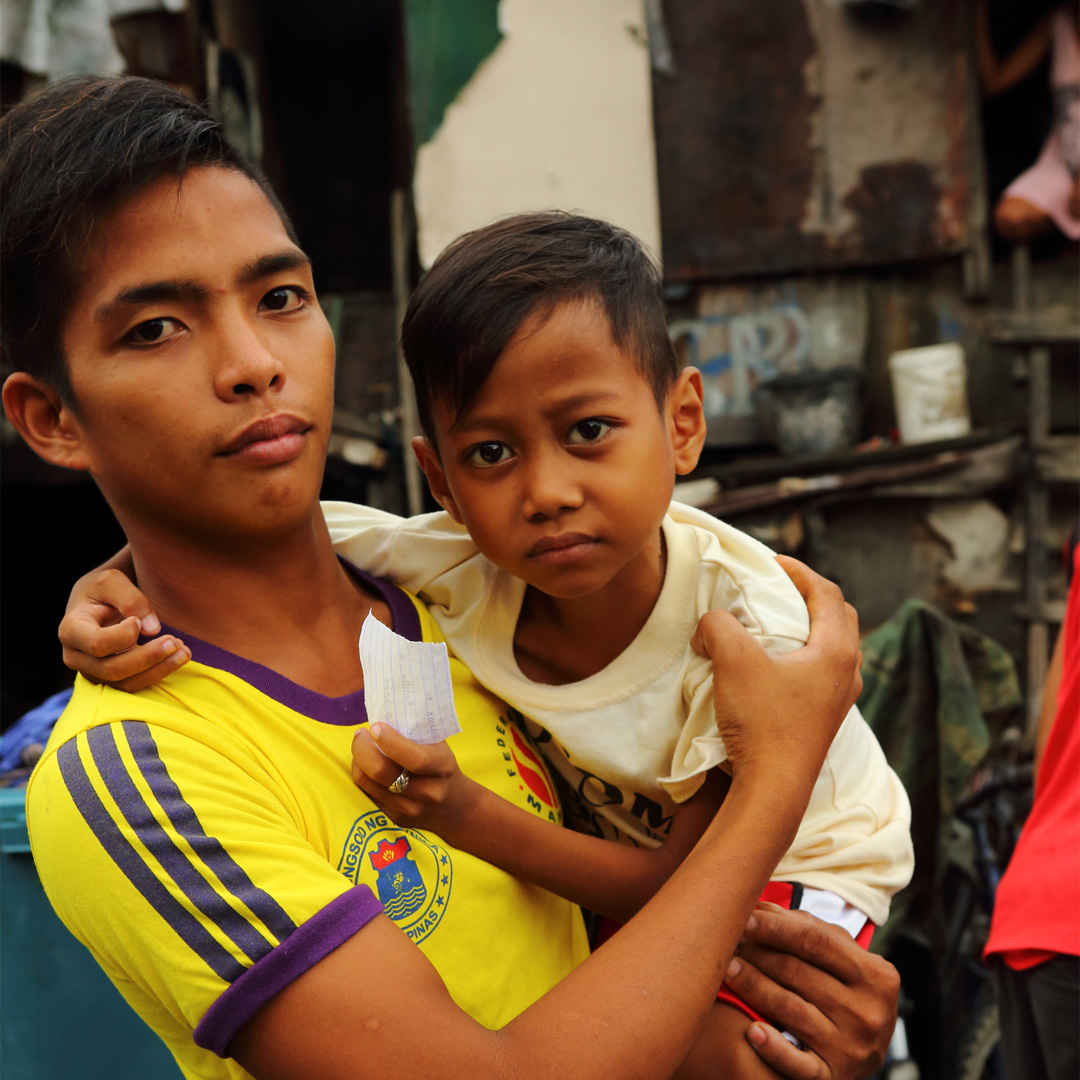 Develop a special connection with your child
Community Education and Mentoring Programme
Life for our beneficiaries is unimaginably difficult; they are the poorest of the poor, the dispossessed and powerless, they live in overcrowded crumbling "temporary" housing or in shanties built on top of a toxic waste dump.
We have been alarmed by the number of children who are unable to access education or who have dropped out of school. We have designed a programme to enable these children to succeed in education.
Can you give a child the gift of education for just £20 a month?  
The children face multiple obstacles, cope with challenges many adults would struggle to overcome but when they are given the support they so desperately need, they achieve the impossible through sheer hard work and dedication.  The children struggle to stay in school, due to their lack of financial and emotional support. Education is the only opportunity they have to change their futures.
All they need to succeed is an education programme tailored to meet their needs.
PCF runs a unique education programme placing children into groups of 20 with two parent volunteers who provide weekly practical and emotional support with one to one mentoring.  The parent volunteers visit the children's schools to monitor their daily attendance, tests, projects and exam results and teachers comments. The children have a greater chance of staying in school as any problems they encounter are shared and solved together in their group with their parent volunteers, coaches, tutors and friends.
Our centres are open 6 days a week and  provides a safe place for the children to study after school and at weekends, with access to our tutors, social worker and mentoring team.  Our goals are for the children to successfully complete their education with access into further education or apprenticeships to gain employment.  We also run employability courses to prepare the children for interviews, CV preparation and future employment.
Your Donations
If we did not have wonderful supporters like you, these incredible children would remain uneducated, with no hope for their futures.  Together we can achieve something amazing for the children who desperately want to complete their education and have a future worth living.
Your donations of £20 a month will be used to support and help to provide a child with:-
A full time education
School and gym uniform and shoes
School rucksack and school supplies
Bus fares to and from school
Packed lunch or meal in our kitchen
A safe place to do their homework
Extra tutorial classes
Life skills training
Access to our after school activities
What You Can Expect
You will be able to keep track of your child's progress, and watch their lives develop on a regular basis.  Over the course of a year you will receive their school report, photographs and a written letter from your child. We will email you when the reports, photos and letter have been uploaded to our sponsorship system so that you can access them or we can post them to you.
How to Support the Education Programme
We cannot do this without YOU, please help today by sponsoring a child into education and change their lives. Thank you.