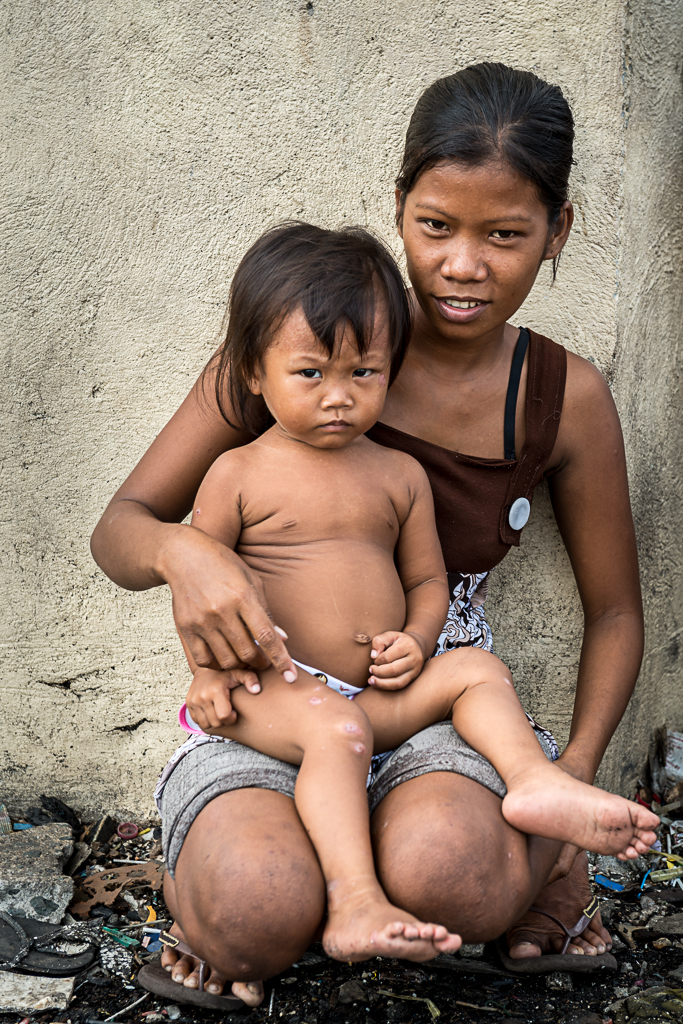 PCF gives us hope for the future
Poverty Stricken Families and Communities
We are passionate about working with families and helping our beneficiaries to help themselves out of poverty. We believe in supporting the community with our holistic programmes.
Philippines
Our main work is in the Philippines working with the poorest of the poor, families living and working in slums. Together with the community we fund and run our livelihood, education, health and nutrition programmes.
Our main centre of operations is in Tondo, Manila and we also run our holistic programmes in Batia and Pandi in Bulacan, Naic in Cavite and Irisan dumpsite in Baguio.
Twelve months ago I worked on the rubbish dump and could not support my family. Learning to make beautiful handbags and jewellery has given me confidence. I don't feel worthless and have learnt that poverty should never be a hindrance for you to succeed.
Charlita, Philippines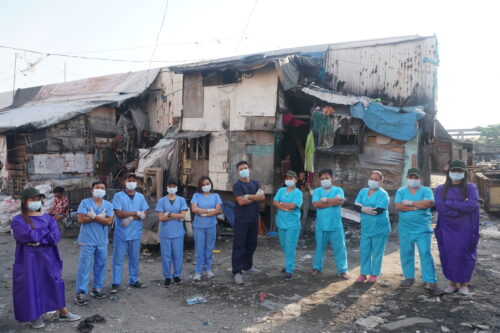 ---
Covid Response
Families who were struggling to survive before Covid-19 now find themselves at the mercy of local government units and charities to help them meet their daily needs.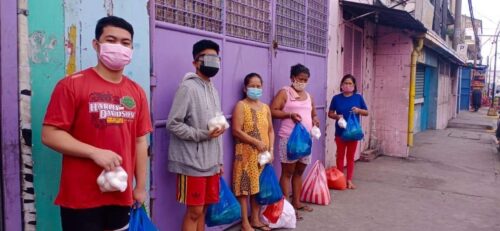 Upskills + Foundation Inc (UFI) is working closely with the local government to find solutions to these new challenges; its core aims to help those most in need in the most sustainable way possible.
Understanding the Need
The majority of families in the communities supported by UFI are considered to be the poorest of the poor and survive on a meal to meal basis, many eating leftovers from restaurants that are frequently closed, their biggest challenges now is where their next meal is coming from and how to keep their families safe.
Families live in makeshift shanties, the size of a small bathroom, water is only available in the evenings making it difficult for families to safely store their water during the day.  Many of these homes are overcrowded making social distancing impractical, placing them at the highest risk of infection.
Many adults have lost their jobs or their hours of work have significantly reduced. The majority of the adults earn a living from recycling from the cities waste but the volume of waste has also reduced, making it challenging for families to earn sufficient money to meet even their most basic needs.
Government schools remain closed and a blended learning system of workbooks and online classes is in place, students struggle with poor phone signals and money to buy phone data.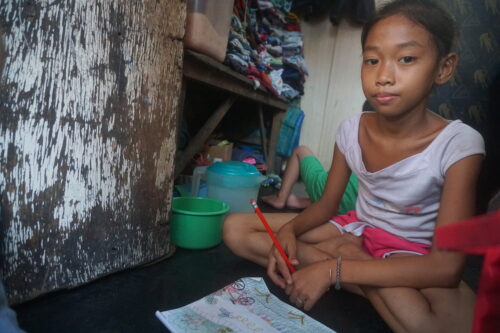 Local health clinics have closed or run on reduced hours making it difficult for people to access health care services.