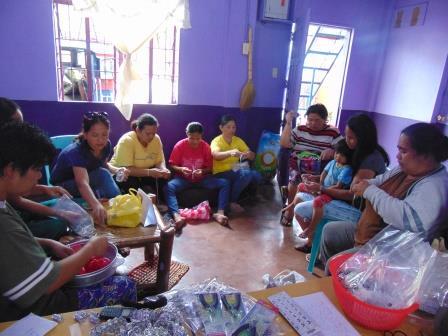 PCF urgently needs your help; we are setting up new Cross Border Stitching Livelihood projects in the Philippines and Asia. Many of the women we want to help have been sexually exploited and abused by their previous employers.
These women are particularly at risk and were warned if they reported their employers to the authorities they would be served with a counter charge of theft or blasphemy and in some Asian countries this is punishable by death.
The women are uneducated and struggle to earn enough money to feed their families one small meal a day.
PCF teaches these incredible women sewing, jewellery making and business skills in a secure and protected environment so that they can become financially independent and support their children.
We urgently need donations to purchase sewing machines, tables and materials.
£10 will buy needles and buttons
£25 will buy threads and zips
£50 will buy scissors and cutting mats
£100 will buy jewellery tools and gemstones
£200 will buy a sewing machine and starter kit
Please help transform the lives of these hardworking women and their children.
PCF will provide regular updates on these exciting new projects on our website.
Thank you from Team Purple x