We are urgently appealing for donated smartphones for our school children.


Like so many countries across the world affected by the Covid-19 pandemic, schools in the Philippines have closed. It is uncertain when they will reopen however school children are encouraged to continue their studies online.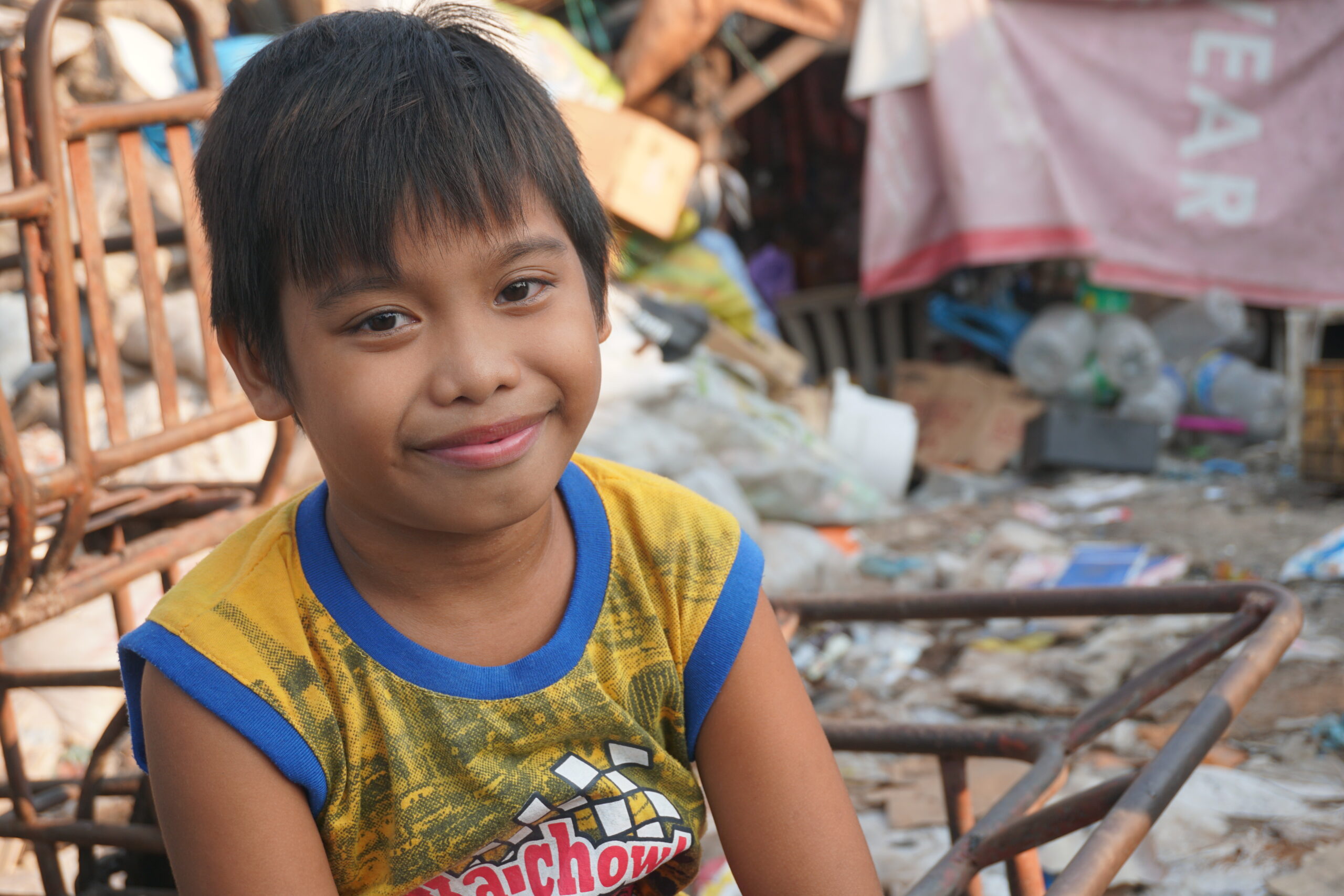 Providing a secure and hopeful future of our beneficiary-students is paramount. Therefore, to ensure that the children supported by our education programmes (as well as the wider community) are able to study online, we are seeking donations of up to 1,500 smartphones and tablets.
Education is key to breaking the cycle of poverty and being part of the school system provides our students not only with knowledge and a support group but most important of all, hope for the future.

We are all feeling anxious at the moment, especially the school children. When the Department of Education announced that online learning would be the main source of education in the Philippines, we received concerning messages from families and children asking how they will be able to continue school without the technology or access to online learning.
Our team in Manila is currently seeking donations of used Android mobile/ cell phones and tablets that can connect to the internet, OR cash donations so they can purchase reconditioned smartphones in Manila.
How to donate
There are two ways to support our Phones for Futures appeal
Donate an old smartphone or tablet
We can only accept Android mobile/ cell phones and tablets** (Samsung, Huawei, Motorola, etc) that can connect to the internet. Please ensure they are unlocked with 3gb ram – Android 8 or higher with 32 to 64 gb storage

Please include the charging leads and remove your SIM card, (we suggest that the phone/ tablet is reset to factory settings and personal information is removed).

Donors are advised to pack the phone/tablet in bubble wrap or newspaper and adhere to any local regulations regarding posting electronics. We recommend using a courier if possible, if you are unable to physically drop the items off in person.
Old smartphones and tablets can be dropped off or couriered to locations in:
* United Kingdom
* Singapore
* Malaysia
* Philippines
* Australia
* United States

For further information and details of drop off locations, please contact Hannah at PCF:
Email hannahperry@p-c-f.org or telephone +44 (0)1489 790 219
If you have an old iPhone or iPad that you would like to donate, we can accept these however there's a little more work involved to ensure they function properly in the Philippines, please visit our website on the FAQs section or contact Hannah for more details.
2. Cash donations
Through cash donations, the Upskills + Foundation Inc ( UFI) team in Manila can purchase reconditioned and recycled Android phones for approximately PHP 3,500 each (equivalent to approximately GBP£ 50 / USD$ 60 / AUD$ 93 / SGD$ 85 / MYR 270).
Cash donations can be made via:
* PCF website www.p-c-f.org through PayPal or bank transfer CAF BANK Acc: 00026864 Sort Code: 40-52-40
* Phone Hannah (at PCF) on +44 (0)1489 790 219 to take payment over the phone
* Send a cheque to PCF, 53 Russell Street, Norwich NR2 4QT, United Kingdom