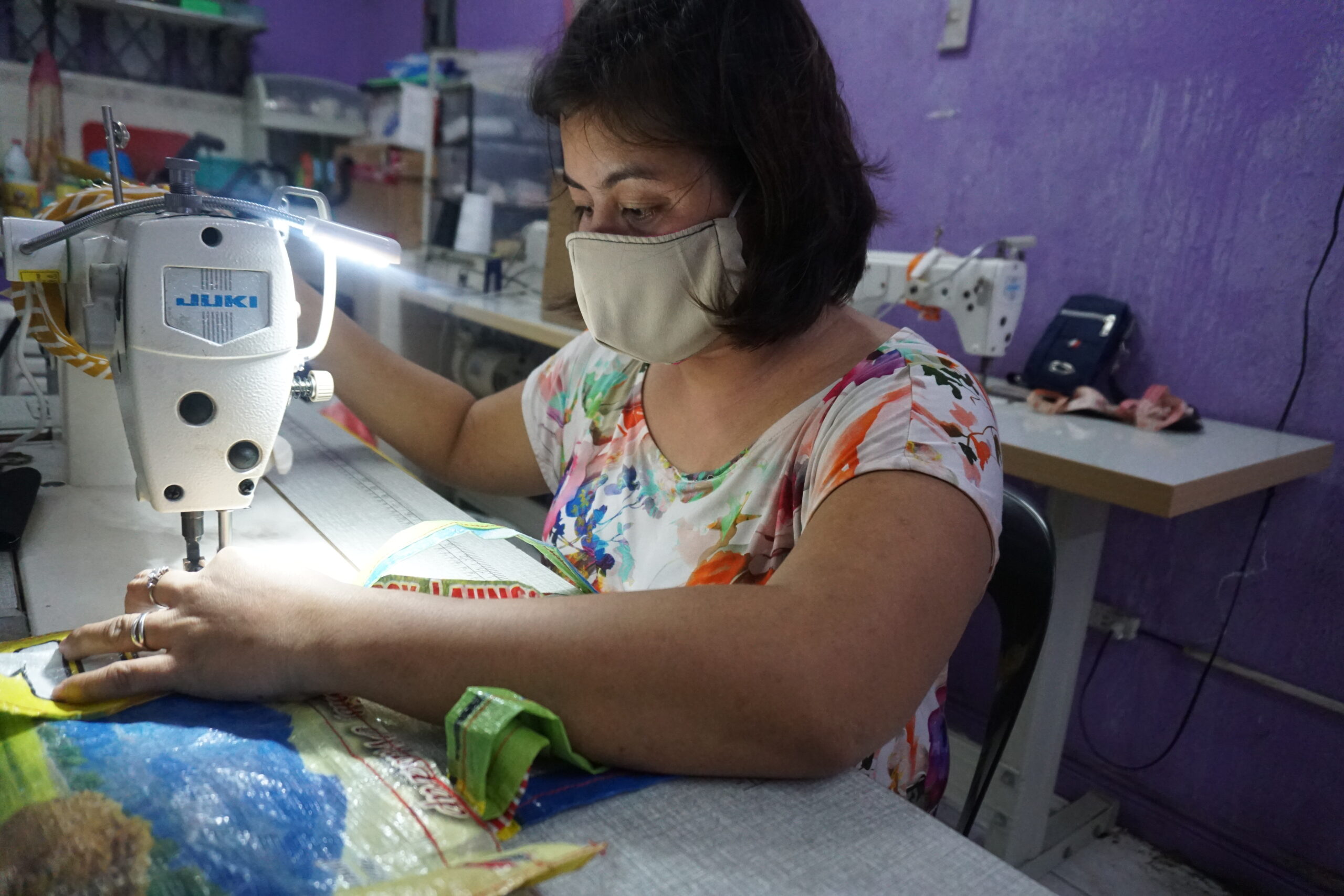 There has never been a time when families need help with earning an income more than they do now. As part of our response to the "new normal" we have adapted our programmes to meet the growing needs of the communities we serve.
---
Business Start-Up Loans

Helping families especially those who have lost their jobs during the pandemic.
In 2020 we trained and set up 126 vulnerable adults and young person's how to manage and run their own businesses. Once a clear marketing and business plan was produced and the training completed, a small interest-free loan of between Php 5,000 – Php 15,000 was given.  They started businesses selling cooked foods, rice, vegetables, meat, fish stores, household items and grocery stores.
Some adults were given individual loans, while others organised themselves in a group. They elected a Treasurer and President and supported each other's business,  if one person defaults on their loan then the whole group would be responsible for making up any missed monthly repayments.
Both systems have worked well, 71% paid in full, and 17% are slow payers, 8% of non-payers, given the effects of the pandemic we are delighted with the results and proud that this business loan model is highly valued by the community.
---
New Community Farms
Community-managed farms providing a reliable food supply and income for out-of-work families.
The Philippine National Housing Authority has awarded us with a 50-year rent-free lease on 4,000sqm of land in the resettlement area in Naic Cavite and has given permission for us to start a farm until we are ready to build our multi-purpose centre.
In addition to this, we have rented 1.5 acres of land in Batia Bulacan for the second farm.
Both farms provide a supply of vegetables for 200 families to consume and sell, supporting over 1,100 of their family members and providing low-cost pesticide-free vegetables for the wider community.
---
New Community Bicycle Loans
Families borrow money for a bicycle or scooter to allow them to get to work.
Community Bike Loans are given to those who are employed but are unable to get to work, due to a reduction in public transport as part of the covid safety protocols.  Together we assess each applicant and their financial capability and a loan is given to them and paid back weekly.
---
Father's Shoe Making Program
Producing a rubber boot, slippers, and school shoes made from aeroplane tyres and the inner tube of truck tyres.
Due to the closure of private and government schools, we are no longer making school shoes but are producing rubber boots and slippers, so the fathers can stay at work.  This program continues as the shoemakers maintain social distancing and provides employment for a maximum of three men.
---
Mother's Livelihood Programme
Sewers Need to Sew
Mothers who used to stitch the linings into our ring pulls bags are now out of work, current sales of our ring pull products are slow, so we have found another new product to make.
We use over 400 sacks of rice per month for our feeding programs and are now upcycling these to make hard-wearing shopping bags, providing work for our sewers, as well as textile face masks for the community.
---
If you think you could help us sell our beautiful Purple Products we would love to hear from you we are always looking for Purple Products Sellers (PPS) so for more information on how you help us in this way please click here.
We truly appreciate our supporters, without YOU we cannot help our incredible beneficiaries.
We are happy to provide reports detailing how your donations are spent.