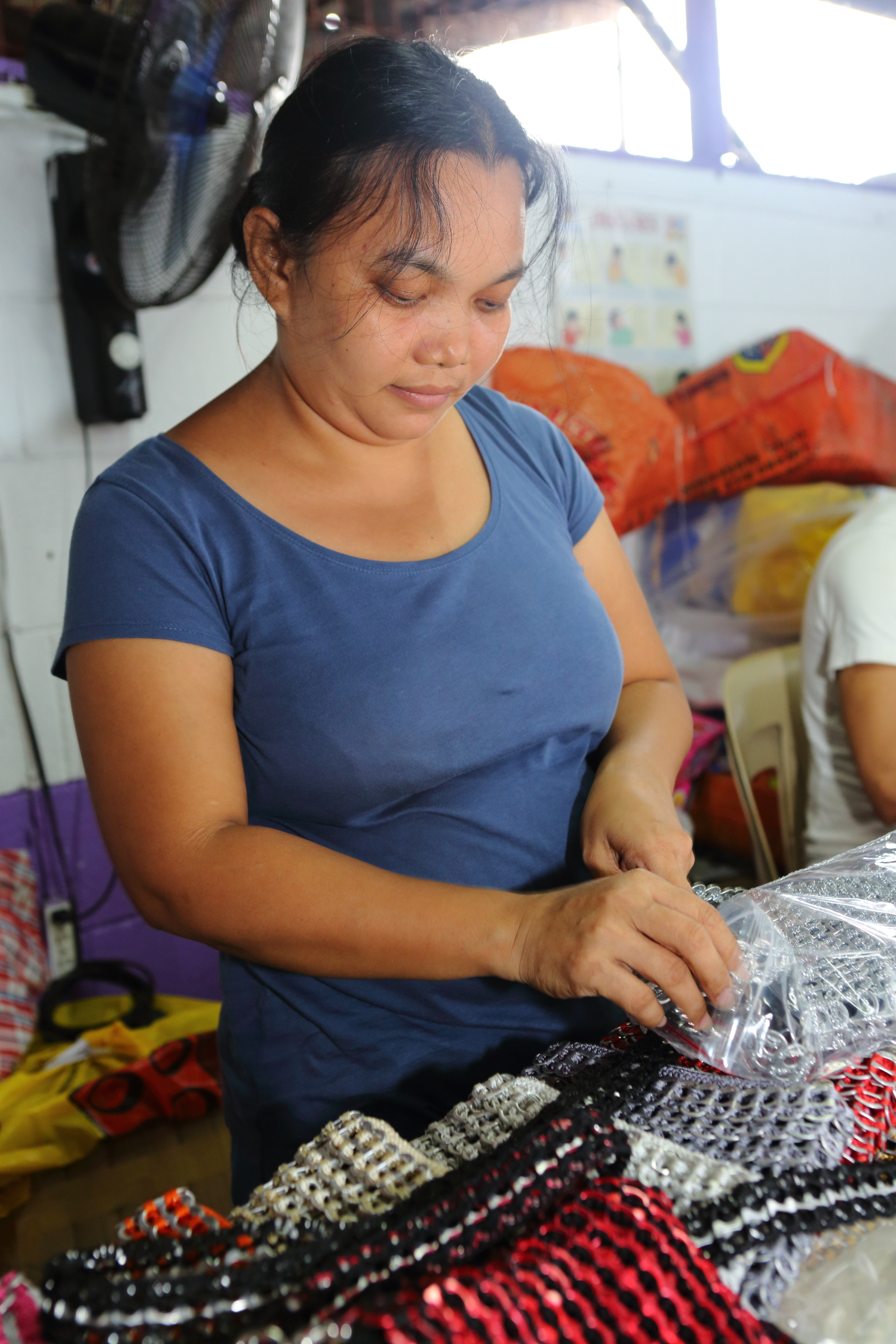 Life for our beneficiaries since the closure of the dump site has greatly reduced their already meagre income making it increasingly difficult for parents to find alternative employment opportunities.
We have expanded our livelihood and skills training programmes in response to the growing needs of the community.
A donation of £100 will enable a mother or father to learn a new skill
Our livelihood workshops, after training, enable parents to earn a reliable wage making our beautiful range of recycled products.  Our main livelihood programme is in Tondo and we are starting two new exciting programmes in Bulacan and Baguio. There are currently 57 artisans in our programme and their children are enrolled in our Community Education Mentoring Programme. We also provide lunch cooked in our Community kitchen by our volunteers.
During one of our community meetings some of the fathers asked if we could help them find reliable employment. Many fathers earnt their income by selling waste materials they collected from the dump site and are now faced with scavenging in their community for whatever they can find.   The government college offers free training in the construction industry but to access this service they need to own a safety uniform which £100 will provide.
To support our community livelihood programme please visit our online shop and buy some of our beautiful handcrafted goods (p-c-f.org/shop)
If you think you could help us sell our beautiful Purple Products we would love to hear from you we are always looking for Purple Products Sellers (PPS) so for more information on how you help us in this way please click here.
We truly appreciate our supporters, without YOU we cannot help our incredible beneficiaries.
We are happy to provide reports detailing how your donations are spent.