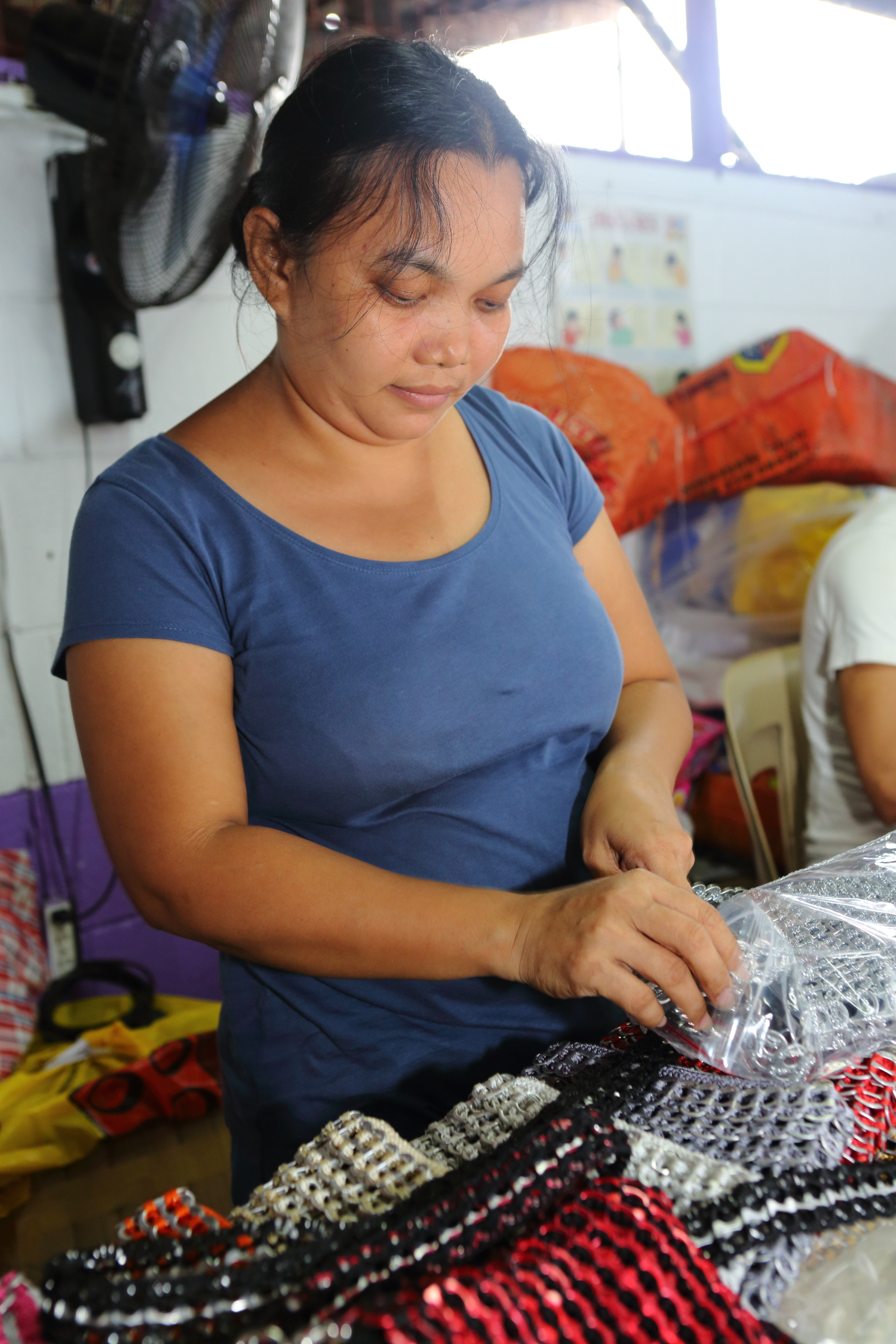 There has never been a time when families need help with earning an income more than they do now. As part of our response to the "new normal" we have adapted our programmes to meet the growing needs of the communities we serve.
New Business Start Up Loans Programme
PCF has a new programme to support families start their own business, especially those who have lost their jobs during the pandemic.
In 2019, we piloted a new system to help unemployed parents earn a small income. Parents attended our Business and Entrepreneurship training, after which they submitted a marketing plan. The group decided how much money each family could borrow. Parents then apply to us for a loan. Each member is responsible for repaying their loan to the elected Treasurer and President of their group, if one person defaults on their loan, the whole group is responsible for making up any missed monthly repayments.
The average small business loan for our families is £80.00 – £160.00 to start a small business in their community. For example, to start an eatery, selling rice, school supplies or household items. The loan could also be used to purchase a cart to buy and collect vegetables at wholesale rates or purchase tools to carry out basic house repairs. Each parent met their repayments on time, and each family successfully made a profit. This programme worked well as all the members of the group felt responsibility for each other to repay the loan. They also supported and helped to promote each other's businesses and a sense of camaraderie has developed. Please donate https://www.p-c-f.org/get-involved/donate
Father's Shoe Making Program
Our shoe making programme has perfected the 100% upcycled school shoe made from aeroplane tyres and the inner tube of truck tyres. We have also created a 100% upcycled slipper from the same materials.
Due to the closure of government schools, we are currently producing sandals to sell. This programme has been given special permission to continue as long as social distancing is maintained in the workshop. This provides employment for a maximum of three men. As the rainy season approaches, we are experimenting on a new design for an upcycled rubber ankle boot.
Mother's Livelihood Programme – Sewers Need to Sew
Mothers who used to stitch the linings into our ring pull bags are now out of work due to the Coronavirus. Current sales of our ring pull products are slow; therefore, we have found another new product to make. We use over 400 sacks of rice per month for our feeding programmes and are now upcycling these to make hard wearing shopping bags, providing work for our sewers, as well as textile face masks for the community. View our online shop https://www.p-c-f.org/shop/
New Community Bike Loans
Programme to help families borrow money for a bike or scooter to allow them to get to work, as it is currently difficult as the public transport system has been reduced by more than half.
Our livelihood workers who previously made products from the ring pulls of canned drinks now manage the New Community Bike Loans for those who are employed but are unable to get to work. Together we assess each applicant and their financial capability to repay the loan for a bike or scooter. The mothers are responsible for collecting the payments for the loan and earn 1.5% interest.
We anticipate that this will be a popular programme as other community lenders can charge up to 20% interest and add 40 –50 pence a day for late payments. Please donate https://www.p-c-f.org/get-involved/donate/
If you think you could help us sell our beautiful Purple Products we would love to hear from you we are always looking for Purple Products Sellers (PPS) so for more information on how you help us in this way please click here.
We truly appreciate our supporters, without YOU we cannot help our incredible beneficiaries.
We are happy to provide reports detailing how your donations are spent.