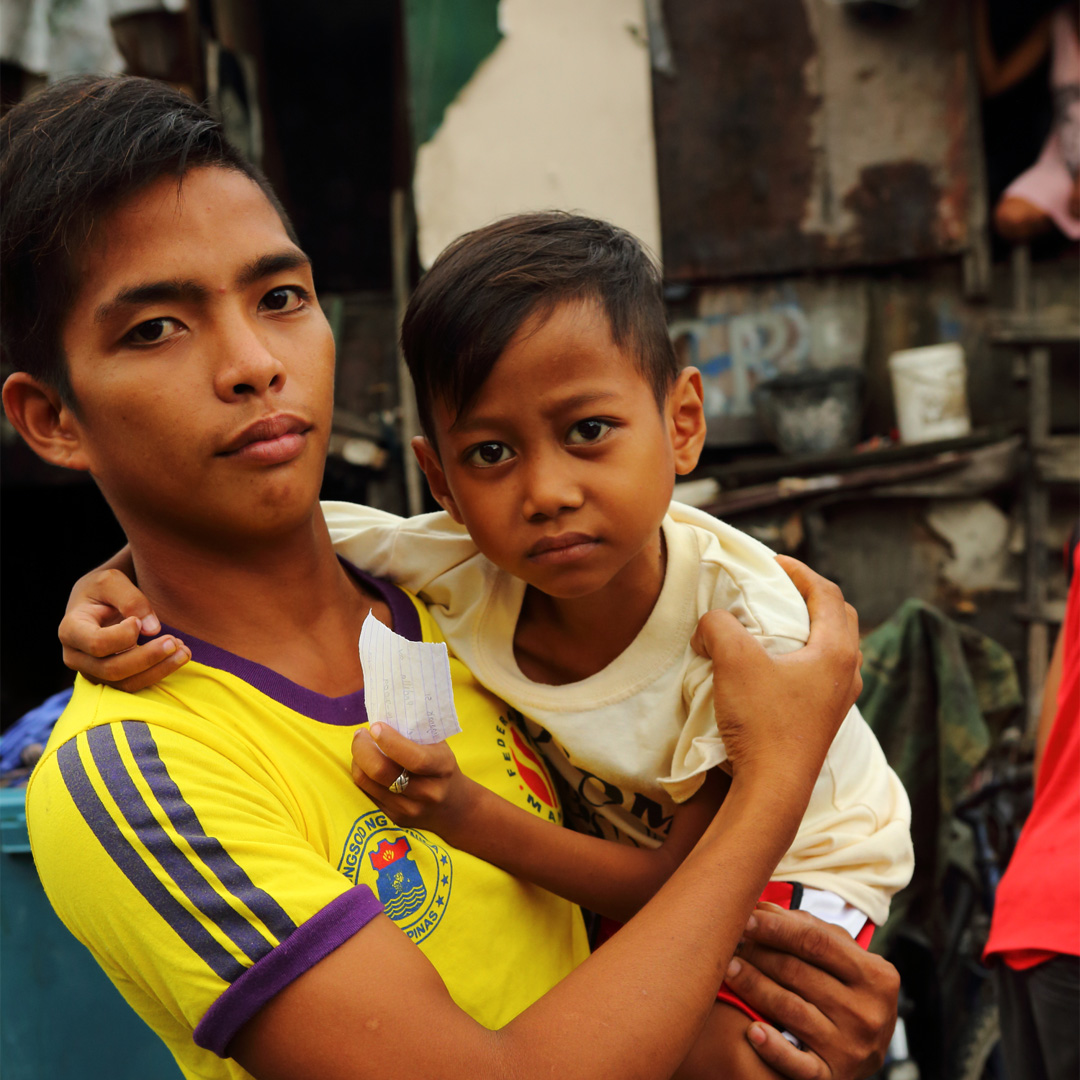 Develop a special connection with your group
Community Education and Mentoring Programme
Life for our beneficiaries is unimaginably difficult; they are the poorest of the poor, the dispossessed and powerless, they live in overcrowded crumbling "temporary" housing or in shanties built on top of a toxic waste dump.
We have been alarmed by the number of children who are unable to access education or who have dropped out of school, all of the children live in severe poverty and many come from one parent families; fathers or mothers have deserted their children, parents who have died or are unwell and parents who are unable to financially and emotionally support their children.
These children face multiple obstacles, cope with challenges many adults would struggle to overcome but when they are given the support they so desperately need, they achieve the impossible through sheer hard work and dedication. All they need to succeed is an education programme tailored to meet their needs
The Education Mentoring Programme is unique as it meets the emotional and practical needs of the children. Children are placed together in small groups of 15 – 20 with 2 parent volunteers who provide each group with practical support by monitoring each student's attendance and grades and ensuring that they attend their training and extra tuition sessions. Their emotional needs are met in weekly one to one mentoring sessions with their parent volunteers who provide supportive, caring encouragement.
Your Contributions
If we did not have wonderful supporters like you, these incredible children would remain uneducated, with no hope for their futures.  Together we can achieve something amazing for the children who desperately want to complete their education and have a future worth living.

We recommend £20 a month but you can choose the amount you wish as a monthly donation. Your donations will be used to support and help to provide a group of 15-20 children with:-
A Full Time Education
School uniform, shoes and gym uniform
School rucksack and school supplies
Transport to and from school
Packed breakfast and lunch
A safe place to do their homework
Extra tutorial classes
What You Can Expect
You will be able to keep track of your group's progress, and watch their lives develop on a regular basis.
Twice a year you will receive a detailed report with school grades, testimonies and photographs of your group of children. The reports will be either emailed or posted to you.
How to Support the Education Programme
To give these incredible children a renewed sense of hope and purpose in their lives and the security that they are part of an extended family with coaches, tutors and mentors that love, support and believe in them.
Paypal
Click the Paypal link on our donation page. This will automatically setup recurring monthly payments from your account. You can also cancel anytime, by logging into your Paypal account.
After completing the sponsors link further info will be emailed to you. Please include your main contact email in the Paypal section if it is different to your Paypal email!
Standing Order
Download our standing order form here
Online Transfer
Set up a monthly donation online to:
CAF Bank
25 Kings Hill Avenue
Kings Hill
West Malling
Kent
ME19 4JQ
Sort Code 40-52-40
Account details: 00026864
Debit/Credit Card
Click the link below for most debit and credit cards, it takes minutes to set up.
Thank you for giving these children a life that they can look forward to living.